Are you tired of the endless cycle of renting? Feeling trapped in a home that isn't truly yours? Dreaming of a space where your growing family can thrive? You're not alone. Many Grande Prairie residents share these sentiments. But there's good news: with the right guidance, buying your first home can be a seamless and rewarding experience. Enter the SELECT First-Time Buyer Method by Tallon Jebb Real Estate.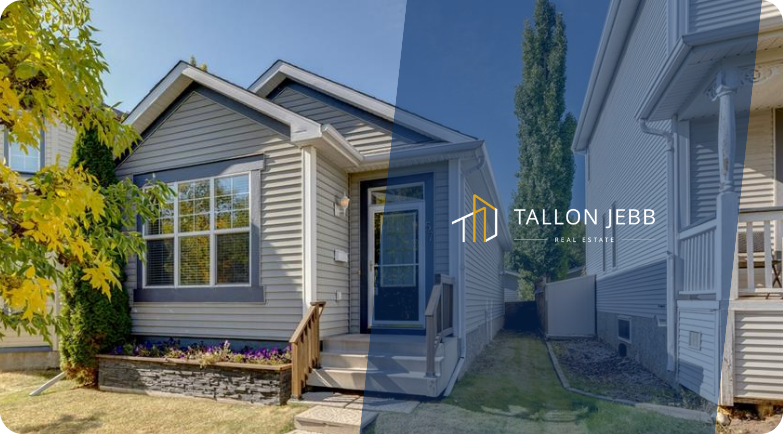 Why Trust Tallon Jebb Real Estate?


The SELECT First-Time Buyer Method: A Step-by-Step Guide
1. Talk Home Buying to Me: Begin with a 15-minute discovery call. This is your opportunity to discuss your current living situation, preferences, and concerns. We'll provide clarity on the home-buying process and answer any questions you might have.
2. Get on the Fast-Track: Whether you're planning to buy in six months or are ready to start today, we'll connect you with a top-notch mortgage specialist. They'll guide you through the pre-approval process, ensuring you get the best mortgage rate and terms.
3. Define Your Dream Home: Now comes the exciting part! Share your vision for your dream home – from the number of bedrooms to the ideal neighborhood. We'll curate a list of homes that match your criteria, giving you first access to new listings.
4. Secure Your Dream Home: Found the perfect home? We'll guide you through the negotiation process, ensuring you get the best price and terms. Once an agreement is reached, we'll introduce you to our trusted team of inspection professionals to ensure there are no hidden issues.
5. Get the Keys and Celebrate: After finalizing the paperwork and ensuring all conditions are met, it's time to get the keys to your new home! We'll guide you through the final steps, from setting up utilities to planning your move.


Find Property By Categories
Find Your Dream Home


The Benefits of the SELECT Method
By following the SELECT method, you'll enjoy:
Freedom: Say goodbye to landlords and rental restrictions. Your home, your rules.
Financial Growth: Instead of paying rent, you'll be building equity in a valuable asset.
Peace of Mind: With our expert guidance, you'll navigate the home-buying process with confidence and ease.

Hear From Our Happy Clients
"I had been thinking about buying my first home for a while and was nervous to start looking. Tallon made the process feel relaxed and exciting… I appreciate all the help Tallon and making my home buying experience so enjoyable!" – Kendal

Ready to Find Your Dream Home in Grande Prairie?
If you're ready to take the first step towards homeownership in Grande Prairie, contact Tallon Jebb Real Estate today. With our expertise and the SELECT First-Time Buyer Method, your dream home is within reach.


Search Homes for Sale:
Beaverlodge
Berwyn
Bezanson
Bluesky
Brownvale
Clairmont
DeBolt
Dimsdale
Donnelly
Fairview
Falher
Faust
Fort Vermilion
Girouxville
Grande Cache
Grande Prairie
Grimshaw
Grouard
Grovedale
High Level
High Prairie
Hinton
Hythe
Joussard
La Crete
La Glace
Little Smoky
Manning
Marie Reine
McLennan
Nampa
Rural Greenview No. 16 – M.D. of
Rural Northern Lights – County of
Rural Northern Sunrise County
Rural Peace No. 135 – M.D. of
Rural Saddle Hills County
Rural Smoky River No. 130 – M.D. of
Rural Spirit River No. 133 – M.D. of
Rycroft
Sexsmith
Spirit River
St. Isidore
Valhalla Centre
Valleyview
Wanham
Watino
Wedgewood
Wembley
Whitecourt
Whitelaw
Woking
Zama City