Nestled in the heart of Alberta's Peace Region, Grande Prairie is more than just a city—it's a community where dreams take root and flourish. If you've been contemplating where to lay down your roots, here's why Grande Prairie should be at the top of your list.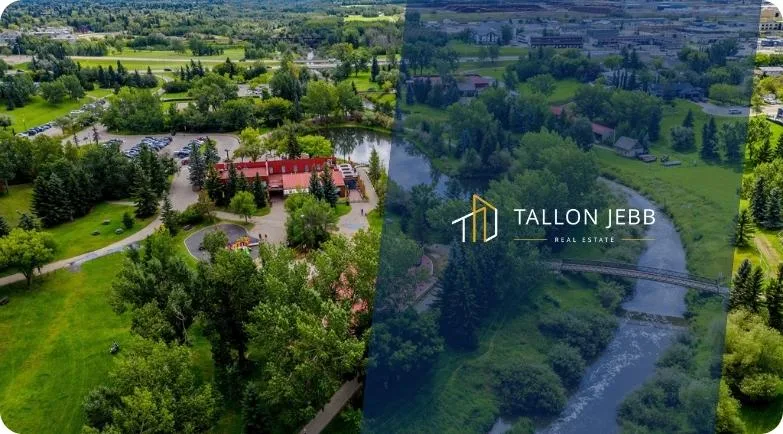 Benefits of Living in Grande Prairie
Natural Beauty: Surrounded by picturesque landscapes, Grande Prairie offers residents the chance to experience nature's splendor, from the mesmerizing Northern Lights to the serene Saskatoon Island Provincial Park.
Economic Opportunities: As a hub for the energy, agriculture, and forestry sectors, Grande Prairie boasts a robust economy with ample job opportunities.
Cultural Diversity: With a rich tapestry of cultures, Grande Prairie is a melting pot of traditions, festivals, and events that celebrate the city's diverse heritage.

Amenities, Schools, and Community Vibe
Amenities: The city is equipped with modern amenities, from shopping centers like the Prairie Mall to recreational facilities such as the Eastlink Centre.
Schools: Grande Prairie is home to top-tier educational institutions, catering to all age groups. Whether it's public schools, private institutions, or post-secondary options like the Grande Prairie Regional College, the city prioritizes education.
Community Vibe: The sense of community in Grande Prairie is unparalleled. Regular community events, farmers' markets, and local festivals ensure that residents always feel connected and engaged.

Best Neighborhoods and Properties
Mission Heights: Known for its scenic views and proximity to the Bear Creek valley, this neighborhood is perfect for families.
Pinnacle Ridge: If luxury living is what you seek, Pinnacle Ridge, with its upscale homes and amenities, is the place to be.
Swanavon: Steeped in history and charm, Swanavon is one of the oldest neighborhoods, offering a mix of classic and contemporary homes.


Search Homes for Sale:
Beaverlodge
Berwyn
Bezanson
Bluesky
Brownvale
Clairmont
DeBolt
Dimsdale
Donnelly
Fairview
Falher
Faust
Fort Vermilion
Girouxville
Grande Cache
Grande Prairie
Grimshaw
Grouard
Grovedale
High Level
High Prairie
Hinton
Hythe
Joussard
La Crete
La Glace
Little Smoky
Manning
Marie Reine
McLennan
Nampa
Rural Greenview No. 16 – M.D. of
Rural Northern Lights – County of
Rural Northern Sunrise County
Rural Peace No. 135 – M.D. of
Rural Saddle Hills County
Rural Smoky River No. 130 – M.D. of
Rural Spirit River No. 133 – M.D. of
Rycroft
Sexsmith
Spirit River
St. Isidore
Valhalla Centre
Valleyview
Wanham
Watino
Wedgewood
Wembley
Whitecourt
Whitelaw
Woking
Zama City