When it comes to real estate, Grande Prairie is a dynamic market with its own unique challenges and opportunities. Whether you're buying or selling, the significance of selecting the right realtor cannot be overstated. A knowledgeable and experienced realtor is not just an asset; they're your guiding star in navigating the complex terrain of property transactions. Let's dive into what sets the best realtors apart, and how Tallon Jebb has become a name synonymous with excellence in Grande Prairie's real estate sector.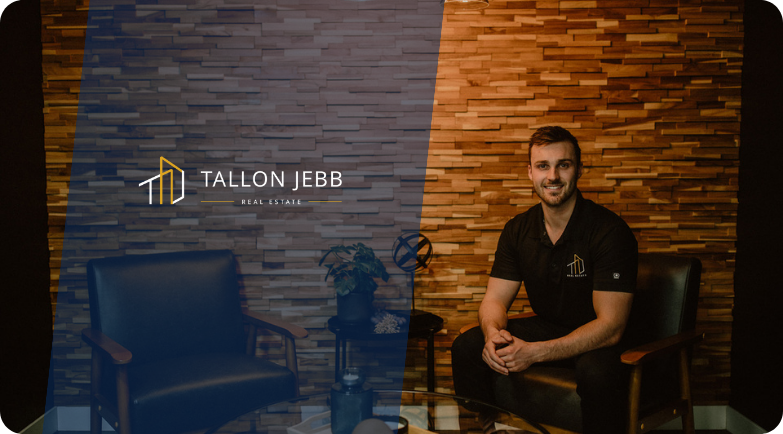 Why a Knowledgeable and Experienced Realtor Matters
Real estate isn't just about brick and mortar; it's about understanding market trends, gauging property values, leveraging negotiation skills, and accessing a vast network. A seasoned realtor:
Analyzes the Market with Precision: Grande Prairie's property market has its own rhythm. Experienced realtors can predict fluctuations, giving you an edge whether you're buying at a low or selling at a high.
Negotiates Effectively: Real estate deals involve intricate negotiations. Knowledgeable realtors protect your interests, ensuring you neither overpay when buying nor undersell when listing a property.
Streamlines the Process: Whether it's documentation, property visits, or liaising with other professionals, an experienced realtor can make the process seamless and stress-free.

Tallon Jebb: Grande Prairie's Real Estate Maestro
While many realtors operate in Grande Prairie, few have made an impact like Tallon Jebb. Here's what sets him apart:
Local Expertise: Tallon's in-depth understanding of Grande Prairie and its environs ensures clients always have the latest market insights.
Client-Centric Approach: For Tallon, real estate is more than just transactions. It's about building relationships. He prioritizes client needs, ensuring they feel heard, valued, and satisfied.
Network Strength: With connections spanning inspectors, lawyers, contractors, and other realtors, Tallon ensures every client gets a holistic service package.

Tales of Success: What Clients Say About Tallon Jebb
Stories resonate more than statistics. Over the years, countless clients have entrusted Tallon with their property dreams. A couple who recently moved to Grande Prairie shares, "Tallon not only helped us find our dream home but also introduced us to this beautiful community. His local insights were invaluable." Another satisfied seller mentions, "Selling a property can be nerve-wracking, but with Tallon, it was smooth sailing. He got us a fantastic deal!"

Tips for a Smooth Buying or Selling Experience
Open Communication: Always maintain open lines of communication with your realtor. Discuss your expectations, budget, and concerns candidly.
Stay Informed: While a realtor will guide you, it's beneficial to do some research. Familiarize yourself with basic real estate terminology and trends in Grande Prairie.
Trust the Process: Buying or selling property is a significant endeavor. Have patience and trust in the expertise of your chosen realtor.
In conclusion, the journey of property buying or selling in Grande Prairie becomes an enjoyable experience with the right realtor by your side. And when it comes to unparalleled expertise and commitment, Tallon Jebb stands tall. Trust in his prowess and ensure your real estate dreams turn into delightful realities.


Search Homes for Sale:
Beaverlodge
Berwyn
Bezanson
Bluesky
Brownvale
Clairmont
DeBolt
Dimsdale
Donnelly
Fairview
Falher
Faust
Fort Vermilion
Girouxville
Grande Cache
Grande Prairie
Grimshaw
Grouard
Grovedale
High Level
High Prairie
Hinton
Hythe
Joussard
La Crete
La Glace
Little Smoky
Manning
Marie Reine
McLennan
Nampa
Rural Greenview No. 16 – M.D. of
Rural Northern Lights – County of
Rural Northern Sunrise County
Rural Peace No. 135 – M.D. of
Rural Saddle Hills County
Rural Smoky River No. 130 – M.D. of
Rural Spirit River No. 133 – M.D. of
Rycroft
Sexsmith
Spirit River
St. Isidore
Valhalla Centre
Valleyview
Wanham
Watino
Wedgewood
Wembley
Whitecourt
Whitelaw
Woking
Zama City