Grande Prairie, a vibrant city nestled in Alberta's Peace Region, has always been a hub of activity, especially when it comes to its real estate market. Whether you're a first-time homebuyer, an investor, or someone looking to sell, understanding the intricacies of this market can be a game-changer. Let's dive deep into the Grande Prairie real estate landscape.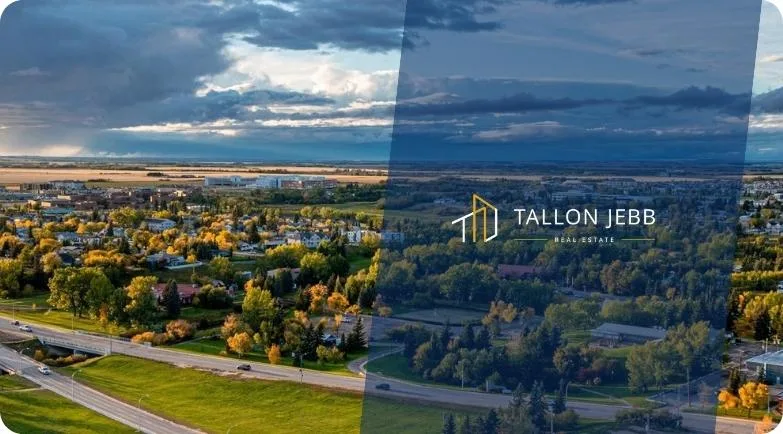 Overview of the Grande Prairie Real Estate Market Grande Prairie, often referred to as the "Swan City" due to its proximity to the migration path of the trumpeter swan, boasts a dynamic real estate market. With its rich history, diverse economy, and a growing population, the city offers a mix of residential, commercial, and agricultural properties. The city's growth, driven by the energy, agriculture, and forestry sectors, has led to a steady demand for homes, making it a hotspot for both buyers and sellers.

Current Trends and Future Predictions
Rising Demand for Suburban Homes: With the global shift towards remote work, many are seeking homes in suburban areas of Grande Prairie, valuing space and comfort over proximity to the city center.
Eco-friendly Homes: The demand for sustainable and energy-efficient homes is on the rise. Buyers are now more conscious about their carbon footprint and are willing to invest in properties that are both eco-friendly and cost-effective in the long run.
Digital Real Estate: Virtual tours, online listings, and digital transactions are becoming the norm, especially in the wake of the pandemic.
Future Predictions: The Grande Prairie real estate market is expected to see steady growth in the coming years. With infrastructure projects on the horizon and a focus on sustainable development, property values are predicted to rise, making it a good time for both buying and selling.

Tips for Buyers and Sellers in Grande Prairie
For Buyers: Research neighborhoods thoroughly. Consider factors like amenities, schools, and future development plans. Always get a property inspection before finalizing a deal.
For Sellers: Stage your home to make it appealing. Highlight unique features, and consider getting a professional photographer for listing photos. Price your property competitively based on current market trends.

The Importance of Choosing a Local Realtor like Tallon Jebb Navigating the real estate market can be challenging, but with a local expert like Tallon Jebb by your side, the journey becomes smoother. Being deeply rooted in Grande Prairie, Tallon brings to the table an unparalleled understanding of the local market dynamics. His expertise, combined with a commitment to serving his clients, ensures that you get the best deals, tailored advice, and a seamless real estate experience.

In conclusion, the Grande Prairie real estate market, with its ever-evolving trends and promising future, offers myriad opportunities. Whether you're looking to buy, sell, or invest, arming yourself with the right knowledge and having a trusted local realtor can make all the difference. Happy house hunting!


Search Homes for Sale:
Beaverlodge
Berwyn
Bezanson
Bluesky
Brownvale
Clairmont
DeBolt
Dimsdale
Donnelly
Fairview
Falher
Faust
Fort Vermilion
Girouxville
Grande Cache
Grande Prairie
Grimshaw
Grouard
Grovedale
High Level
High Prairie
Hinton
Hythe
Joussard
La Crete
La Glace
Little Smoky
Manning
Marie Reine
McLennan
Nampa
Rural Greenview No. 16 – M.D. of
Rural Northern Lights – County of
Rural Northern Sunrise County
Rural Peace No. 135 – M.D. of
Rural Saddle Hills County
Rural Smoky River No. 130 – M.D. of
Rural Spirit River No. 133 – M.D. of
Rycroft
Sexsmith
Spirit River
St. Isidore
Valhalla Centre
Valleyview
Wanham
Watino
Wedgewood
Wembley
Whitecourt
Whitelaw
Woking
Zama City